Website
Full design and development of WordPress powered website. Leads conversion optimization and CRM connection. Responsive Design. Content design, SEO copywriting, blog copywriting and overall maintenance.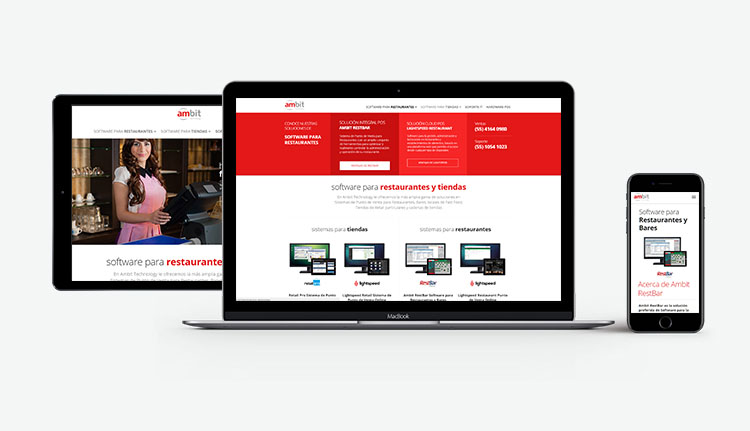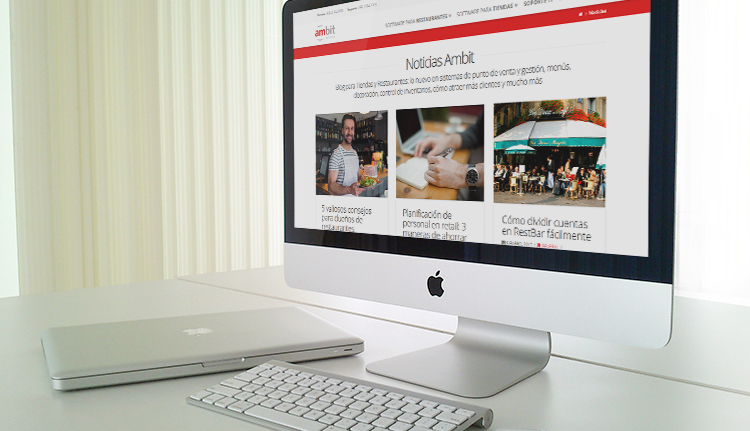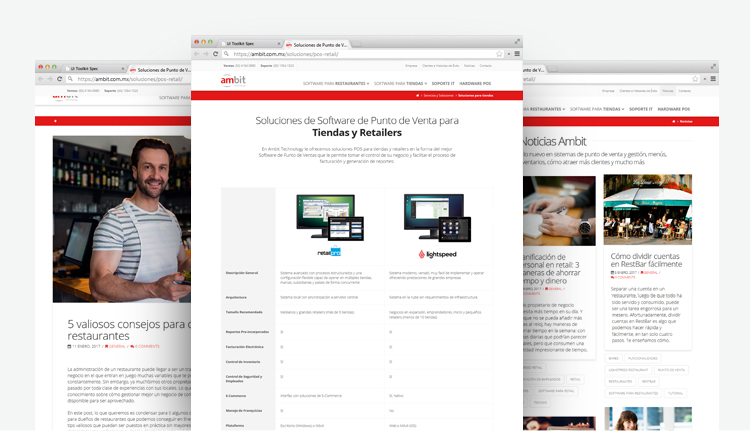 Landing Pages
Design, development and A/B testing of Landing Pages for individual product campaigns: RestBar, Retail Pro and Lightspeed.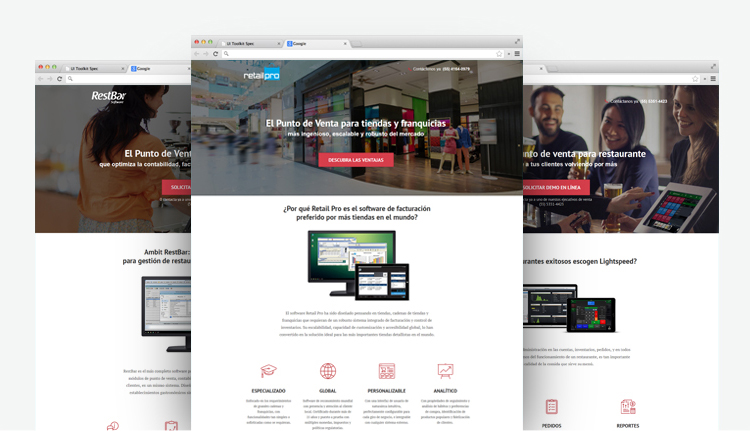 Social Media & Referral Sites
Content strategy and editorial calendar for Ambit's social media channels. Content production and daily publishing on Facebook, Twitter and LinkedIn. Promote company profile on services directories and other referral portals.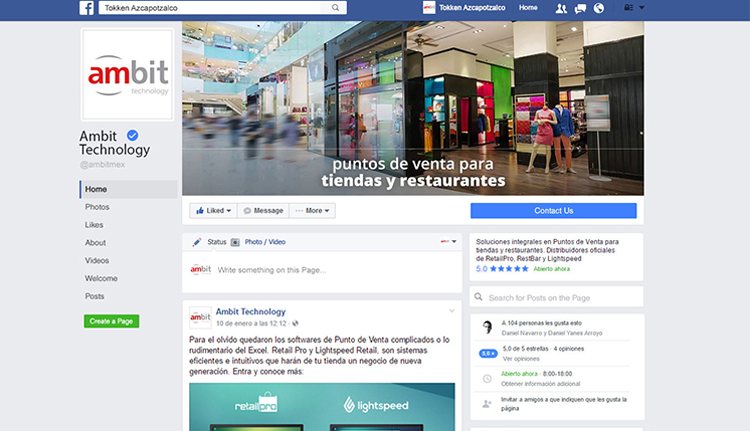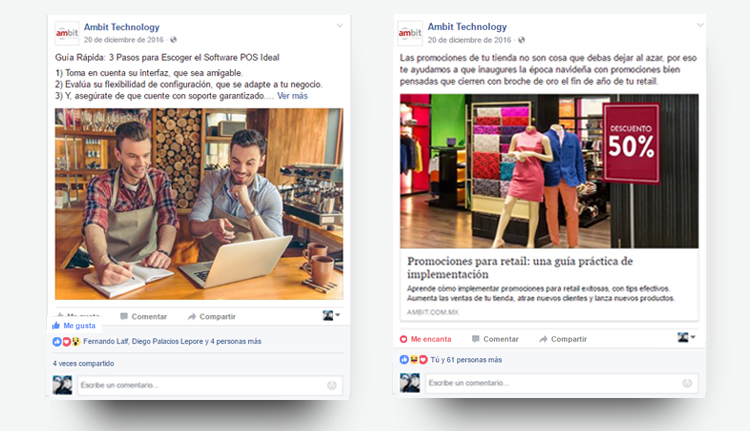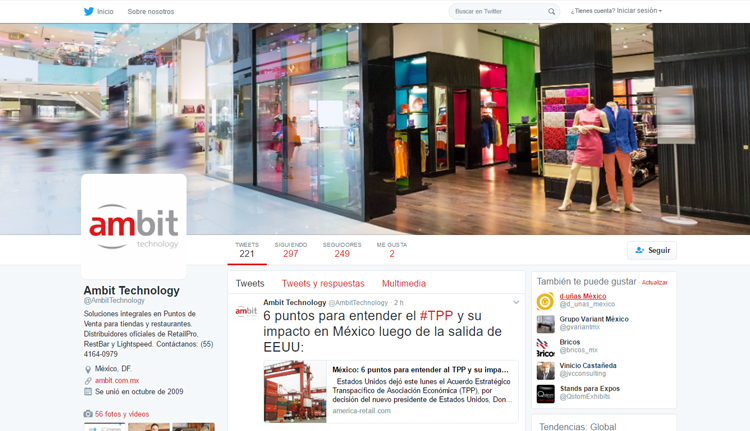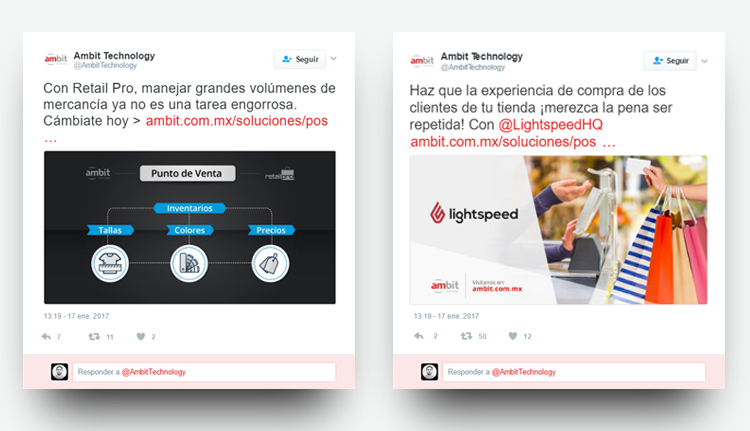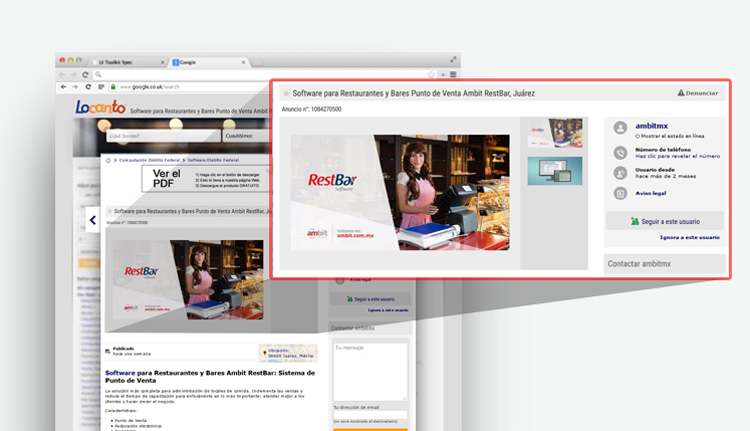 PPC Ads Campaign
Keyword research, planning, SEM benchmarking and full deployment of Google AdWords campaigns for Search and Display for the whole Ambit brand and its products RestBar and Retail Pro. Continuous keyword and bid optimization. Budget and spending management. Reporting.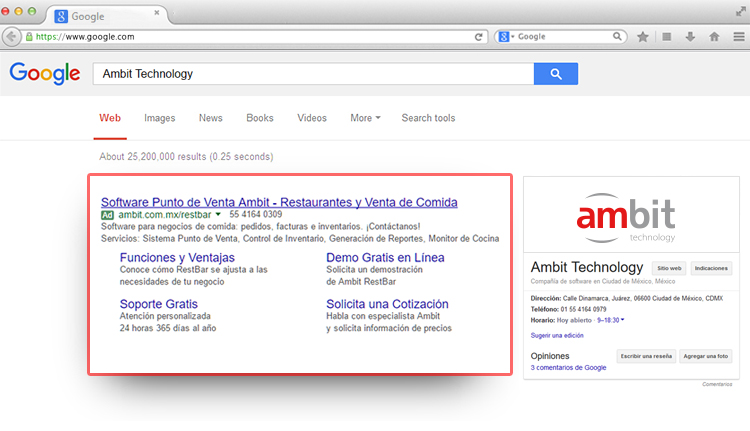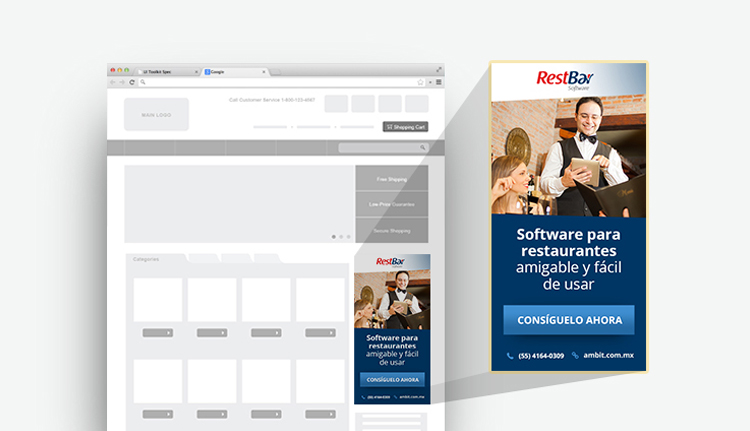 Email Marketing
Planning, copywriting, design, development and users database improvement for monthly email marketing campaigns. Massive notifications and communications for Ambit clients.
White Paper & Nurturing Campaign
Strategy design, planning, copywriting, illustration and graphic design for white paper based nurturing campaigns, aim to potential point of sale software customers.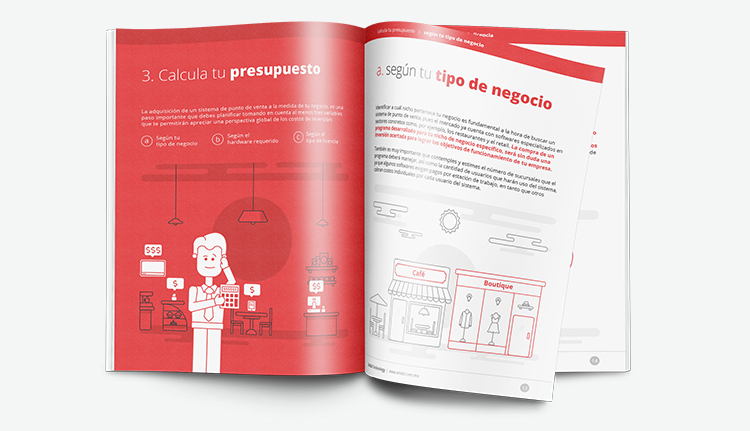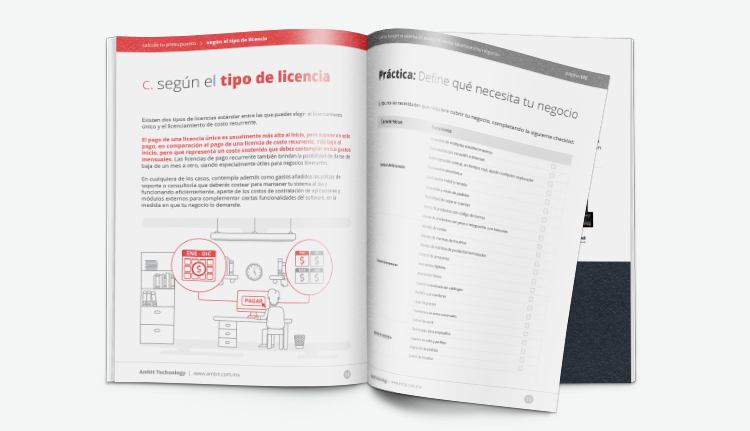 Bruchure & Sales Presentation
Graphic design, illustration and copywriting of printed stationery for Sales Executives. PDF presentation for email and online demos support.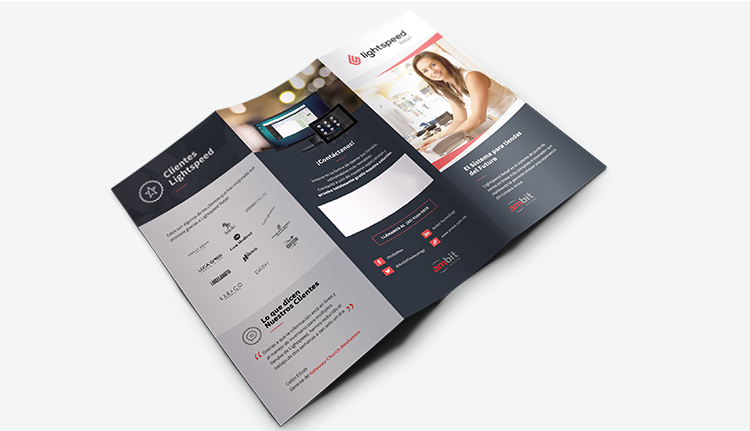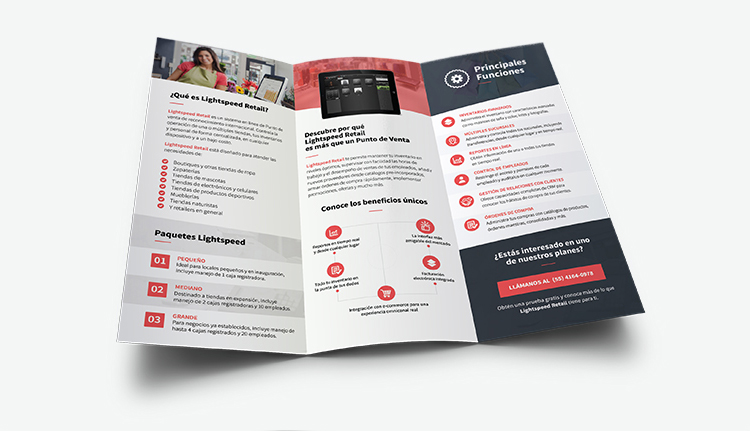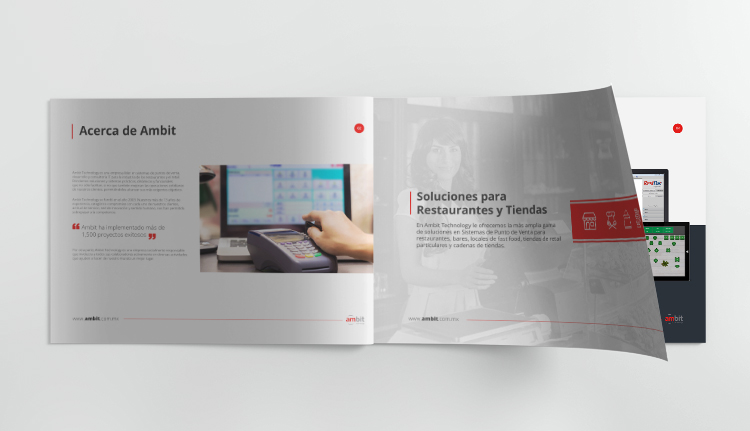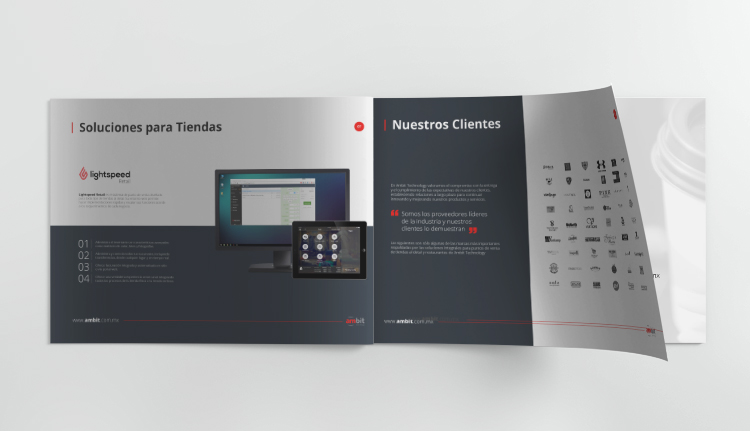 Ambit Technology is one of the main providers of Point of Sale software for restaurants and retails in Mexico, with more than 2,000 clients in the country. His portfolio includes the exclusive representation for Mexico of Retail Pro (software for retailers and department stores), Lightspeed (cloud solution for restaurants and retailers), as well as Ambit RestBar, their own software, developed in-house, for restaurant managements.
What began as a request for the redesign of their website, ended up being a large scale strategy for a 360 online marketing campaign, with the challenge of unifying its different market segments (large and small businesses) under a single banner as Ambit Point of Sale solutions.
In the next few months we were assigned the arduous task to plan and deliver its whole marketing campaign, including multiple design products, as well as optimizing its communications and sales processes so they could all fit better within the whole business scheme.
Solutions
Website
Landing Pages
PPC Ads Campaign
Social Media & Referral Sites
Product Promos
White Paper
Online Surveys
Email Marketing
Product Documentation
Product Demos
Brochures
Sales Presentations
Sales Flowcharts
Reporting
Visit Website
---
share